The word "Workflow" in an ERP system is defined for all business processes and procedures that are involved in running a successful Organization. Typically, workflow is a trail of any business process from bring to end involving lot of complicated steps. Workflow automation is a way in which these steps can be automated into one single process. All this leads to saving time, pacing up any business process and proper utilization of resources which is one of the biggest benefit of Business Unit involved in ERP system.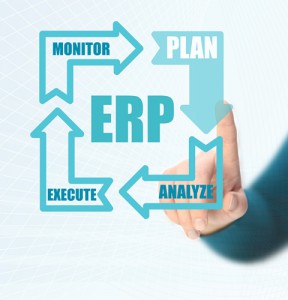 Sage X3 offers many time-saving features one of them is workflow notifications. To understand what workflow notification is let's take a simple example, suppose we need to get an approval for a purchase order. Workflow Notification will trigger a mail to the authorized person to approve the purchase order. An authorized person can approve the order on the mail itself and the purchase order status will be approved now. Thus, helping in automating the process.
Different processes which can be configured through Workflow are:
Approval action on a prior notification.
Triggering any action while the creation/modification is executed.
Displaying notification in Planning Workbench
Sending of messages by email systems
The different methods where we can technically setup the workflows are:
Update data in your Sage X3 database
Execute a batch task or an import
Print a report
Set signature circuits
This is the way how the workflow processes enhance through notification and approval in Sage X3.
If you are looking for tailor-made features to enhance your Sage X3 functionality and experience, Greytrix is your right choice.
Greytrix have some unique solutions of Sage X3's integration with Sage CRM, Salesforce.com and Magento eCommerce. It also offers best-in-class Sage X3 customization and development services to Sage X3 business partners, end users, and Sage PSG worldwide.
For more information on Sage X3 Integration and Services, please contact us at x3@greytrix.com.We will be glad to assist you.