Businesses today require solutions that offer great visibility into the sales and order entry process for different products. A real-time and 360⁰ view of inventory, invoicing and tracking information becomes equally important for sales and customer service representatives. This facilitates simplified order processing, eliminating errors and offering smooth, cost-effective operations, delivering enhanced customer service. Understanding these critical requirements for your business, Greytrix has developed a new add-on in Sage X3 solution – "Quick Order Entry" that automates the Order entry process. Quick Order Entry, as the name indicates, is used to reduce manual data entry errors thus improving efficiency in your Order entry process.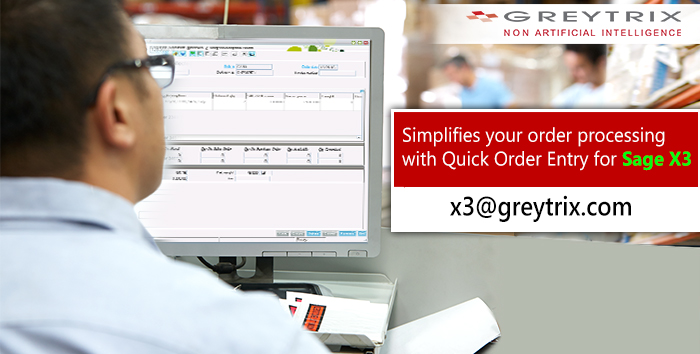 To initiate the steps of Quick Order Entry in your Sage X3 solution, follow the steps below:
Navigate: Sales >> Orders >> Quick order entry
1. Select Site.
2. Select Customer.
3. Enter Product.
4. Enter Ordered Quantity.
5. Click on Create.
Fig 1. Shows the screenshot of the new add-on "Quick Order Entry" in Sage X3: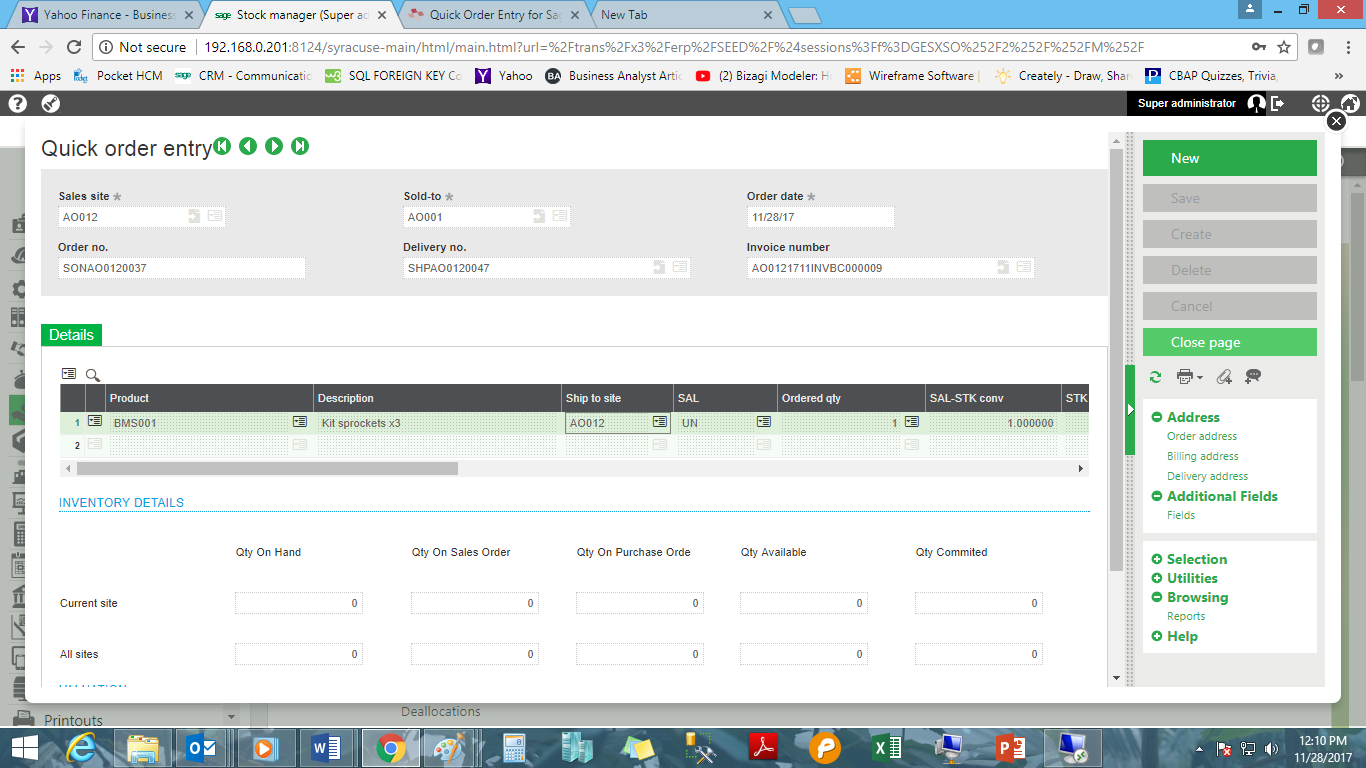 Fig 1: Quick order entry screen
The Sales Delivery and Sales Invoice will be automatically created.

Fig 2: Quick order entry Log screen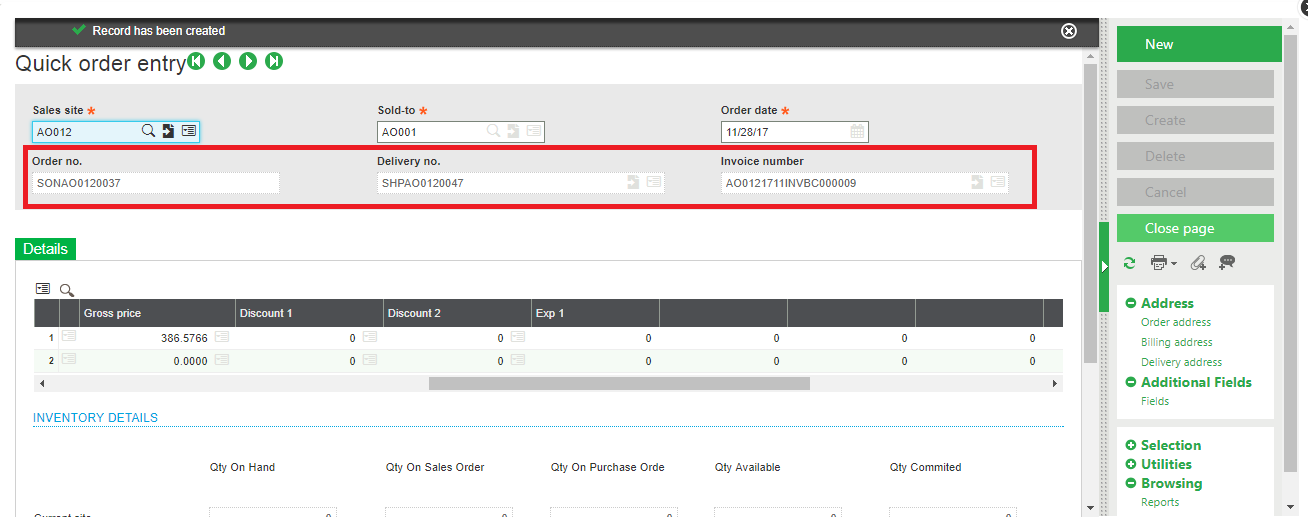 Fig 3: Quick order entry screen
The features of Quick Order Entry in Sage X3 include:
– Simpler Order creation in 4 steps
– Enhanced visibility in inventory details of the product
– Automatic Order line product capture
– Easy automatic delivery creation on an Order
– Automated Invoice creation on an Order
– User-friendly screen
– Easy access to payment option on the screen
The benefits of Quick Order Entry in Sage X3 are as follows:
– Faster and efficient Sales Order fulfillment with reduced delivery time
– Smoother and efficient Sales process
– Automated and cost effective workflow
– Accurate Order processing
– More resource time for business improvement and enhancing customer experience
– Eliminate Data redundancy
Greytrix Quick Order Entry screen for Sage X3 solution helps your business to streamline Order processing and shipping. With a holistic information, sales reps can take insightful business decisions thus serving your customers better and maximize profitability with accurate Order control and management.
To experience Quick Order Entry and explore the benefits of this new screen in your Sage X3 ERP, write to us x3@greytrix.com
About Us:
Greytrix is one stop solution provider for Sage ERP and Sage CRM needs. We provide complete end-to-end assistance for your technical consultations, product customizations, data migration, system integrations, third-party add-on development and implementation expertise.
Greytrix has some unique solutions of Sage X3's integration with Sage CRM, Salesforce.com and Magento eCommerce. It also offers best-in-class Sage X3 customization and development services to Sage business partners, end users, and Sage PSG worldwide.
For more information on Sage X3 Integration and Services, please contact us at x3@greytrix.com
We will be glad to assist you.