This feature is used as and when a user wants to upload the company logo on the portal or need to update the existing logo on the portal.
For adding a new logo and updating existing logo, only one screen is used in the ESS portal and the access is with Admin only.
Prerequisites before uploading the Logo:
You must have a picture with these dimensions: 80*47 px
The name must be: logo.gif
Navigation:
Access the portal
Click on "?" option
Select Tools → Custom files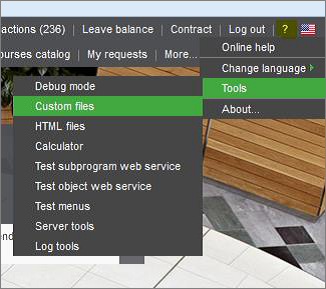 Adding/Updating the logo:
Select Images
Select your file and click on Add file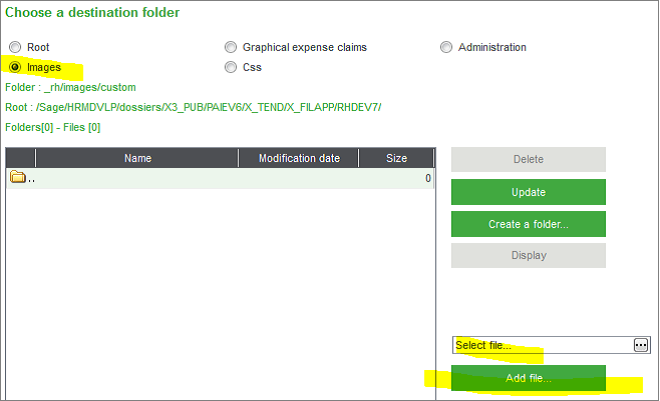 Note – If there is no default folder available system will ask you to create the folder, click on yes to create the folder.
Log out and log in again to make changes effective in the system.

The logo will get updated in the highlighted area.
About Us
Greytrix Africa is a leading Implementation, Reselling and Consulting partner for Sage Enterprise Management (Sage X3), Sage 300, Sage Enterprise Management HR (Sage X3 People) & Sage CRM based out of Nairobi, Kenya in East Africa region catering to Tanzania, Ethopia, Middle East, Australia and Asia businesses.
Greytrix Africa offers professional services such as Implementation & configuration, Business Process Analysis, Project Management, Customization, Integrations & Migrations, Technical support and Onsite resource augmentation along with enhancements within Sage Enterprise Management (Sage X3), Sage Enterprise Management HR (Sage X3 People), Sage CRM and Sage 300 (Accpac) across various industry verticals like Process Manufacturing (Food & Beverages, Chemical), Discrete manufacturing (Automotive, Textile & Apparel), Non Profit, Health-care Industry and Services Industry (Financial , Software & Engineering).
For more information on Sage Enterprise Management Consulting Services, please contact us at sales@greytrix.com.We will be glad to assist you.