Africa has been in the hub of growing economies in the world since quite some time now and has emerged as one of the promising economies. Presently 6 of the world's 10 fastest growing economies are in Africa, and the simplicity of doing business is improving to the extent that a good number of countries like South Africa and Ghana now outperform major giants in economy.
Though the numbers and charts are growing but still there are challenges that need to be addressed for doing business in Africa. The success of business opportunities in Africa are dependent on invested capital and the prevailing knowledge with expertise needed to drive an industry. More than 50% of Africa's population is under 20 years old, making it the world's youngest continent and hence revealing the huge workforce to deploy the expertise that investors bring.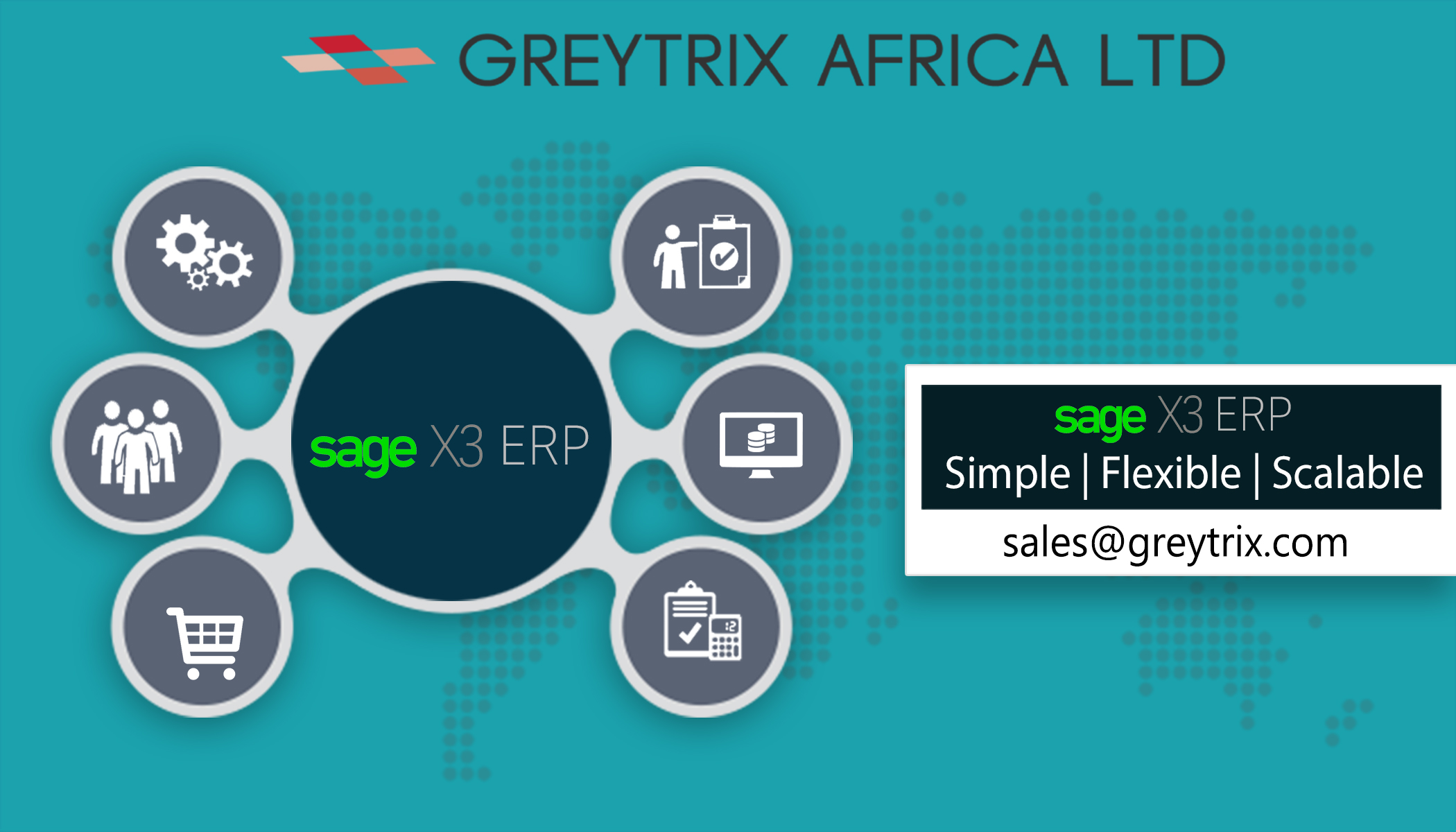 To achieve and maintain these numbers the African industries should seriously start thinking about Sage X3, a cloud ERP aimed at providing integrated functionality for financial management, sales, customer service, distribution, inventory, manufacturing, and business intelligence. The module includes General Ledger, Accounts Payable, Accounts Receivable and many diverse inbuilt operations to simplify operations across the organization.
Sage X3 is a robust and reliable financial management tool. It uses dimensional accounting that charts all the financial, personnel, budgeting and accounting commitments effortlessly. It controls your bottom-line operations with accuracy and provides real-time global visibility with key functionalities like GL with multiple charts of accounts, cash flow management, bank management, cost and analytical accounting and expenditures.
Vigorous Business Insights
You are on the right page if you can extract the maximum information from your ERP. Sage X3 provides real-time dashboards, intelligent reporting tools, business alerts and more through which enterprises can achieve visibility across departments.
Enhanced Sales and Rich Customer Experience
Leverage the benefits of prioritizing strategic customers and closely monitoring sales opportunities with an added advantage of data access on-the-go for an always on business. Sage X3 manages contact information, customer call centre support, better solution knowledge base and effective marketing campaigns to soar your business to great heights of success.
Streamlined Manufacturing and Production
Sage X3 offers real-time updates of work order details, bill of materials, traceability, WIP and routing, material requirements planning, production scheduling and quality control. It reduces the inefficiencies by optimizing order entry thereby standardizing processes.
Warehouse and Inventory Management
The built-in warehouse automation and fulfilment tools in Sage X3 provide multiple site inventory visibility, distribution module, barcode recording, product lot tracking, shipping automation and stock level alerts.
Sage X3 ERP is a complete business management suite that adapts according to your needs. As stated earlier, choosing the right ERP is very essential for businesses in Africa as it directly impacts the consumer market. According to the recent statistics Sage X3 is widely used across 50+ countries due to its flexibility with multi-language and multi-currency support. So, what are you waiting for? Roll up your sleeves and liberate your worries as you will be headed in the right direction with Sage X3.
For product details and 1-1 interaction with our technical team, contact us at sales@greytrix.com