There can be possible scenario in an industry where the Products undergoes Quality Check once the Purchase Receipt is created.
There is a setup explained below which will decide if Quality check is required or not.
Steps Involved- Common data >Products > Product Categories
Select the Product Category for which you would like to enable Quality check
Click on the Receipts tab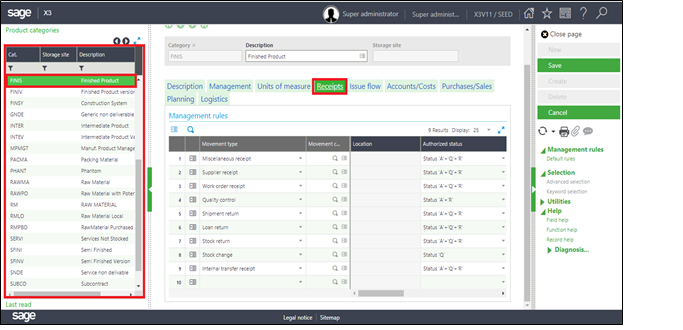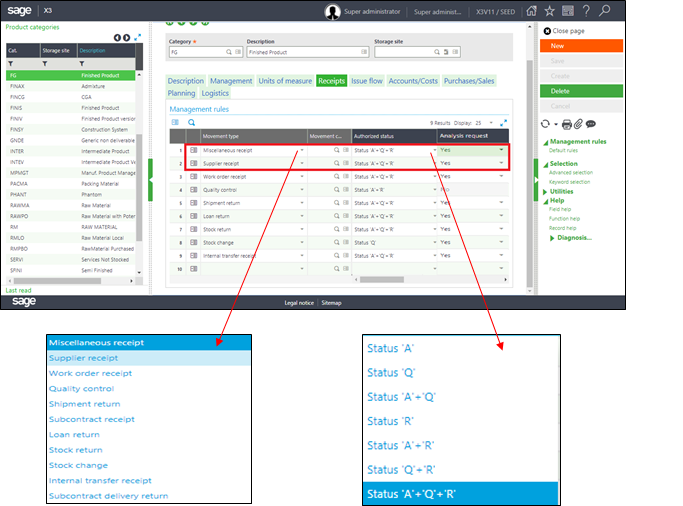 From the Movement Type column drop down select the transaction name as-
From the Authorized Status column select the desired status from the dropdown. Where 'A' stands for Accepted, 'Q' for Quality Control and 'R' for Rejected. Besides 'A+R', 'A+Q+R', etc. denotes the combination of different status.
The status selected in Default Status column will be auto-fetched in Purchase Receipts transaction respectively.
In the Analysis Request column select either of Yes/No, to enable generation of Analysis request after any of the Receipt transaction.
With these above steps, Quality check will be enabled once any Purchase Receipt or Miscellaneous Receipt transaction is created for the desired Product category and Authorized Status set as "Q".
About Us
Greytrix Africa is a leading Implementation, Reselling and Consulting partner for Sage X3, Sage 300, Sage 300 People & Sage CRM based out of Nairobi, Kenya in Africa region catering to Tanzania, Ethiopia, Middle East, Australia and Asia business sectors.
Greytrix Africa offers professional services such as Implementation & configuration, Business Process Analysis, Project Management, Customization, Integrations & Migrations, Technical support and Onsite resource augmentation along with enhancements within Sage X3, Sage 300 People, Sage CRM and Sage 300 (Accpac) across various industry verticals like Process Manufacturing (Food & Beverages, Chemical), Discrete manufacturing (Automotive, Textile & Apparel), Non Profit, Health-care Industry and Service Industry (Financial , Software & Engineering).
For more information on Sage X3 Consulting Services, please contact us at sales@greytrix.com. We will like to hear from you.