We come across the scenario, while creating payment, posted invoice will not be available for the selection, here are the few solutions below to solve.
Navigate to : A/P-A/R accounting > Open Items > Open Item Edit to check the status of the invoice.
Choose Pay Approval to "Authorize to Pay".

If Authorize to pay option is not available then change the Payment Approval controls in the general parameters for the folder and user level.
Payment Approval controls can be setup
• Navigate to Setup > General Parameters > Parameter values
• Select Chapter = TC and select Group = PAP
• In action, choose FLGPAZ (Payment Approval management) – This parameter is set to YES to activate and No to deactivate the payment approval management.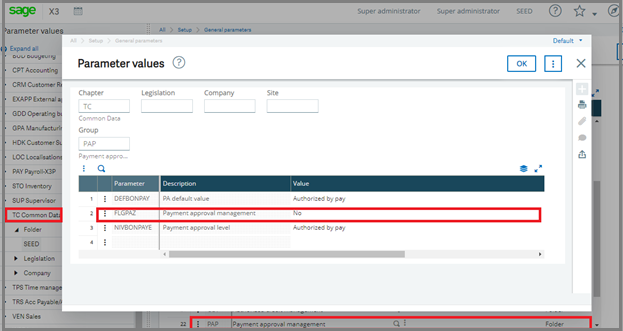 This blog helps to list the missing posted invoice for creating payments and setup the payment approval.