As we all knows that the sage introduces new features/Improvements in its old functionality with the releases of new patches. Sage 300 has released the product update 1 for the 2020 version of Sage 300.
With this release, Sage 300 also introduced the new feature of Multiple Contacts for Customers and Vendor. Now user can enable multiple contacts using "Multiple Contacts" module and further can set the multiple contacts to respective Customer in AR and Vendor in AP.
New Stuff:- How to use security authorization for non-admin users
You can refer below link to get more information of how to install multiple contacts module with new patch.
How to install the multiple contacts screen in sage 300 v2020 PU1
Kindly follow below navigation to add multiple contacts detail in sage 300 V2020 PU1.
Go to Common service >> Multiple Contacts >> Contacts Screen.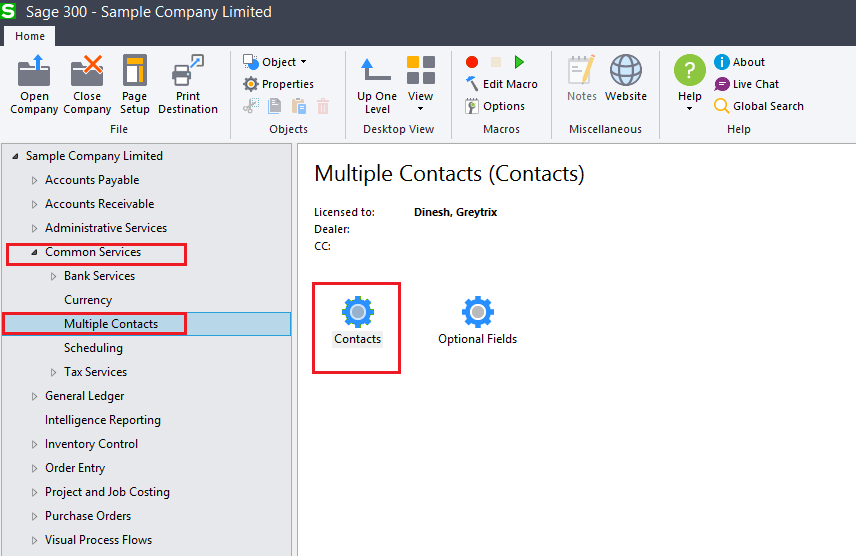 Refer below screenshot to check full view of Contact screen which will allow user to add contacts with the other details. I.e. Name of the contact, Address, Phone number, etc.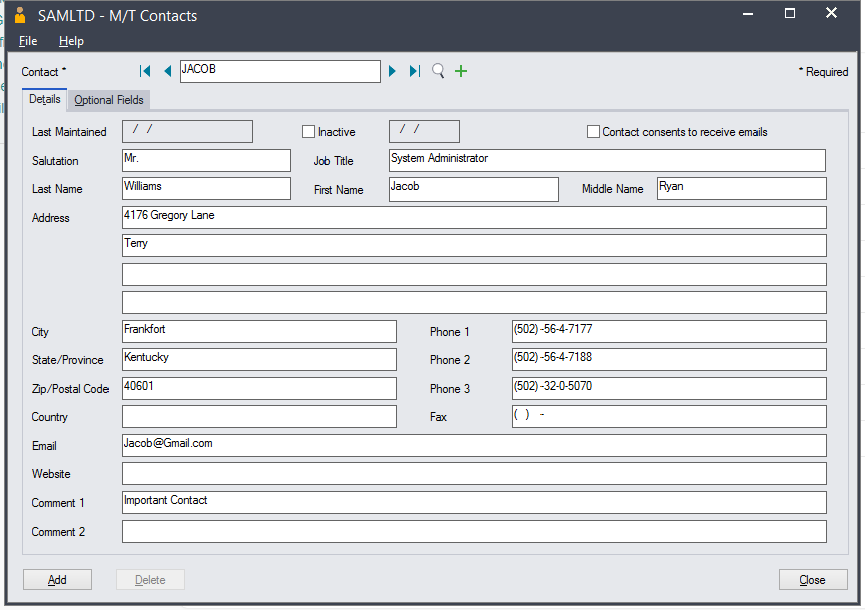 Contact screen will also allow user to set the optional field using the optional field tab.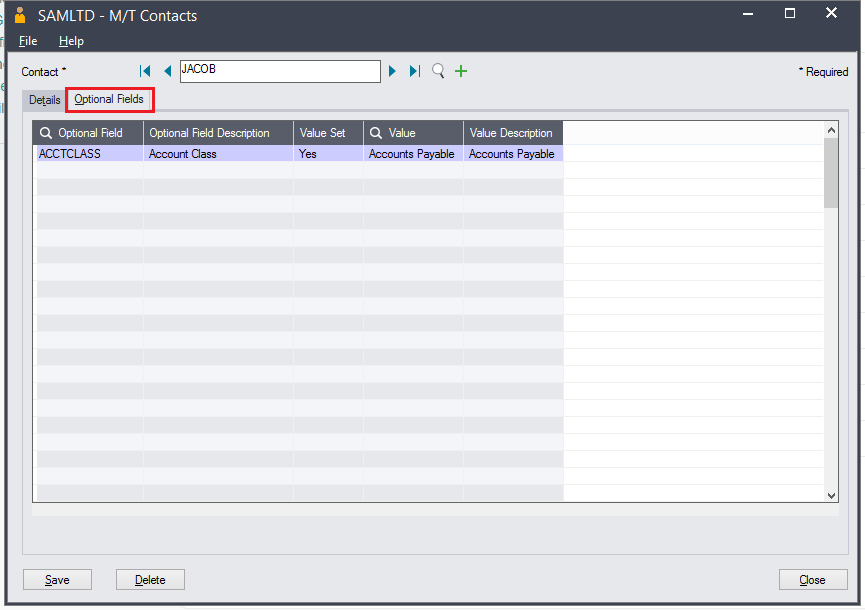 All the created contacts will then set in to AR Customer screen and AP Vendor screen. Also same contact can be set for both the customer and vendor.
Follow below links to check setting of multiple contact in AR Customers and AP vendors :
1- Multiple contacts setting to AR customer :-
How to set multiple contacts in to AR customer Screen
2- Multiple contacts setting to AP Vendor :-