As the world is facing financial, physical and mental crisis during the Covid 19 pandemic, many businesses have also been in troubled waters. Covid 19 has forced businesses to look out for the new normal! According to a recent study it has been predicted that the financial meltdown will be like the 2008 recession which had affected economy adversely or this time it can be even worse if a possible vaccine is not found within a month or two.
But one thing is for sure, Covid-19 will change the way the world works! Questions like "Will things ever revisit to normal?" and "Will we've to think about other ways of survival?" will crash on in minds of all types of business owners. Hence, it is now necessary to think of Covid 19 as The New Normal.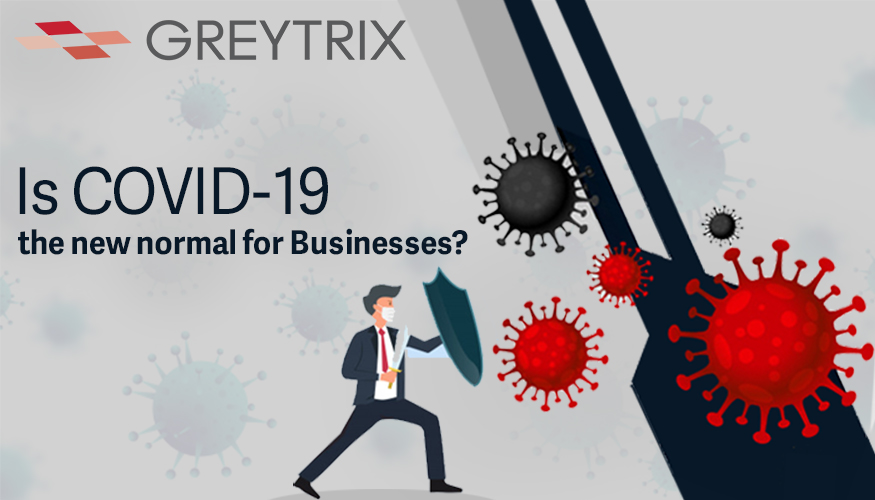 The key to navigate through the current situation is to be thoughtful and make wiser moves while working remotely. Here are a few ways, businesses can thrive during the Covid 19 pandemic and unlock financial growth lockdown:
Effective communication: The biggest challenge during the pandemic is to keep your customers connected with your business and that too in a situation where all employees are working from home and there is a possible chance of missed communications. Effective communication can guarantee flexibility, empathy, and understanding. Customer Relationship Management or CRM softwares can play a big role here. Your sales and service teams can proactively cross sell and up sell as all the customer information is visible on user friendly dashboards. Being on cloud and also available on premises, it simplifies the sales and service processes, ensures Customer loyalty and facilitates discovery of potential customers. The examples of some of the popular industry renowned CRM softwares include Salesforce, Sage CRM, Dynamics 365 CRM.
Managing present revenue: An efficient Cloud ERP software can manage your budgets and improve reporting and planning. The collaboration between teams and workflows can be controlled while also maintaining data security and quality. It is a suite of customizable applications that allow businesses to integrate and manage their most important processes from planning till execution. The examples of some of the widely known ERP softwares include Sage ERP's like Sage 100, Sage X3, Sage Intacct, Sage 300 etc.
Digitalization: Being digital can open many doors for businesses. As many businesses are now operating remotely, your digital presence can impact your Customer. All your Customers want is your availability which can be made possible with screen sharing, round the clock support, new possibilities in their existing software. Leveraging digital platforms can make communications smoother and teamwork easier.
Integrated ERP and CRM softwares: When ERP and CRM softwares can individually drive such impressive results then imagine what they can do when combined and implemented as a business solution. This powerful combination can reduce data duplication, improve workforce productivity, swiftly manage order tracking and forecasting while also making data available across multiple devices. Some of the examples that have helped businesses across the globe and provided cloud benefits are Salesforce – Sage ERP, Sage CRM – Sage ERP and Dynamics 365 CRM – Sage ERP integrations. The benefits also guarantee effective automated communications between systems operating remotely.
Migration to Advanced ERP or CRM Systems: Enterprise data is critical for every organization. Migration of legacy data onto a single, unified, larger, well organized and efficient platform enables enterprises to focus on resources from multiple disparate systems. It also eliminates the inconvenience of system modernization while making it affordable. Minimum disruptions, increased flexibility, mitigated risk, and reduced costs are among the many advantages you can expect from this offering. Some of the efficient and advanced system migrations can be listed as migration to Sage 300, migration to Sage 100 and migration to Sage CRM from legacy systems.
Greytrix – Sage Gold Development Partner, has been a leading ERP – CRM provider for over 21+ years. As we pull together as a community and fight against the pandemic, we want to assure you that our products, services and support are available during this time as #WeWorkForYou to help you #StayIntegratedStayConnected. Greytrix is operating remotely in sets of teams to guarantee continuous service and strives to provide quality assistance while #FlatteningtheCurve.
Let's hope Health for all because the next normal business will look unlike any in the years preceding the coronavirus, the pandemic that changed everything!