Recently there was an issue while posting the purchase invoice in Sage X3, where system was giving a pop up message "No current record found". All the taxes and other configuration were right still while positing any purchase invoice, it was giving an error as shown in the below screenshot.
New Stuff: Formatting of text using HTML tags for Sage X3 Reports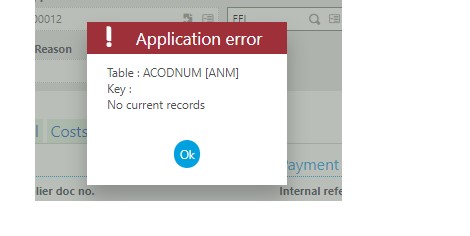 Error Message
As per the above screenshot, we have created invoice "INVP2021188888" and it was throwing errors after clicking on post button as shown in the below window.

Error Log
Solution:
Please follow the below Steps:
1) Go to setup -General parameter – Sequencing- Assignment
2) Check under Finance module " Final number sequence has been define or not.
3) If yes then check it's type and it should be "FNL" only.
4) If not define then please define final number under finance module.
5) Above error will get resolved.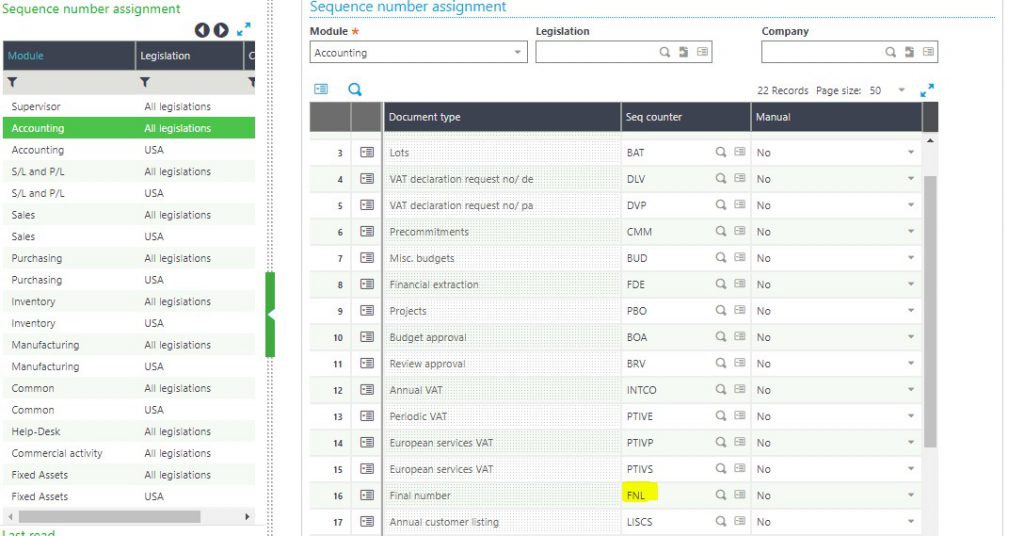 Sequencing Assignment
In this way, we can solve the "No Current record" error which occurs while posting the Purchase Invoice.