In Sage X3, we have seen few fields on transaction screen are visible but users are not allowed to add data to these fields as they are non-editable fields. In similar way, on Sales invoice screen we found comment field as non-editable and user wants that particular field to be editable so that users can input data to it. In this blog we will see how to enable comment field for specific transaction type in sales invoice.
If you can see in the below image, comment fields are in display form, but these fields should be editable to enter some data or comments.
New stuff : How to setup Scheduled Invoice Generation function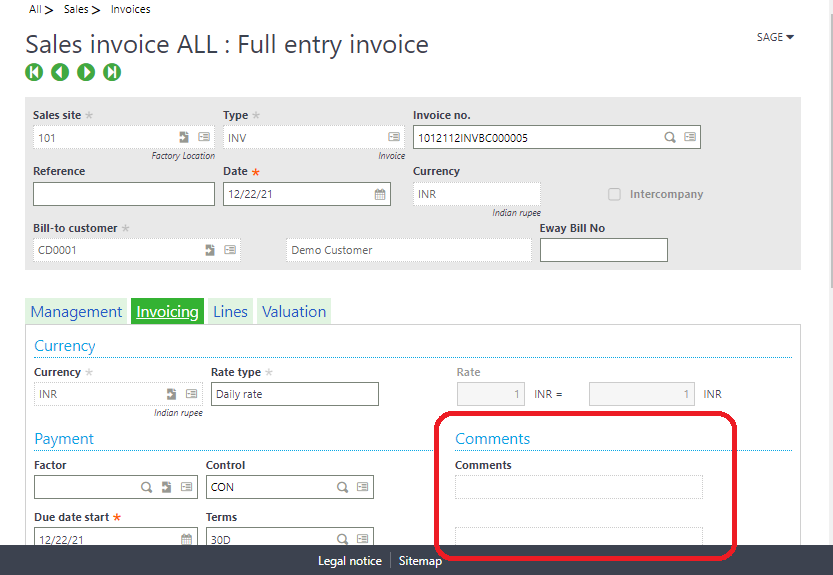 Comment fields need to be enable
To enable comment fields please follow the below steps
Navigate to Setup-> Sales -> Entry transaction -> Invoices.
You will find multiple entry transactions for the invoices, so you have to select specific entry transaction in which you want to enable the comment fields. E.g. ALL, STD
Now go to header tab you can see drop down available for Comments field in Entry section as shown in the below image.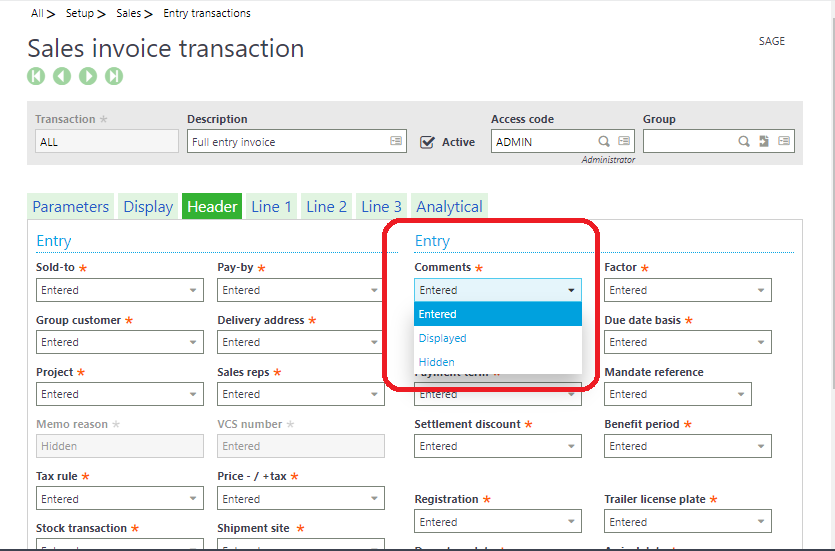 Comment field options at setup transactions
Here you have three options – Entered, Displayed & Hidden and Comment field is in "Displayed" form due to which you are able to see comment field on Sales Invoice screen but not able to enter any value.
So here you have to change it to "Entered"
Click on and Save the entry transaction and then click on validate same.
Now Navigate to Sales Invoice screen, and you can able to see Comment fields got editable. Please refer below screen shot.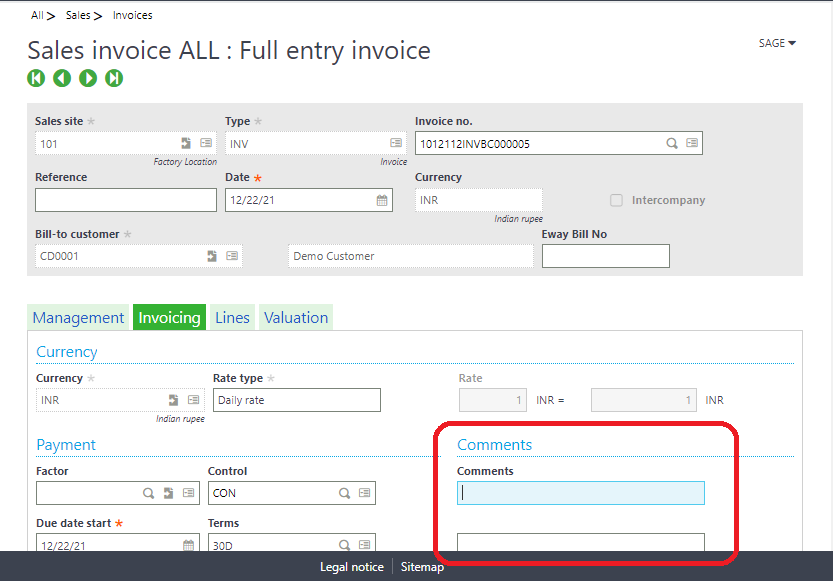 Comment fields enabled
In similar way, you can enable any field on any transaction .