In SAGE 300 a very useful feature is available, called the "Multiple Payment Schedule", through which, any organization can have control over vendor bills due as per their defined schedule, bill wise.
For example, if any organization has term with vendor that 50% of bill will get due after 30 days and remaining balance 50% will get due after 60 days.
The above mentioned term condition can be very easily mapped in SAGE 300. Please refer below screen shots and details for better understanding.
New Stuff: I/C Serial number Inquiry in Sage 300 ERP
The user has to define the term, from the option Account Payable– >A/P Setup– > Tick the option multi payment schedule option and define the percentage as per the term. Please refer below screen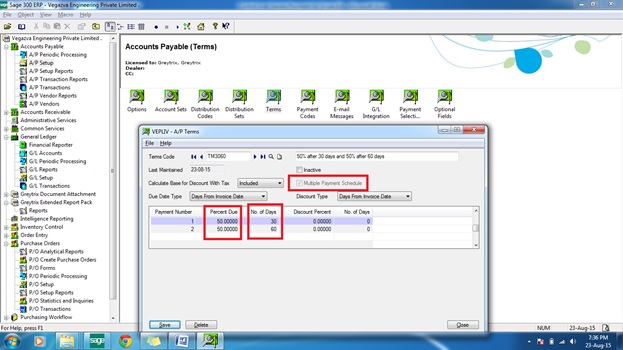 Tag the same term code to specific vendor in vendor master. When the user will book the invoice of that specific vendor, then the system will calculate and bifurcate the invoice due as per the defined percentage and days in the payment term. User can also view the due date and its distributed value at the time of invoice booking before posting invoice in the tab "Term".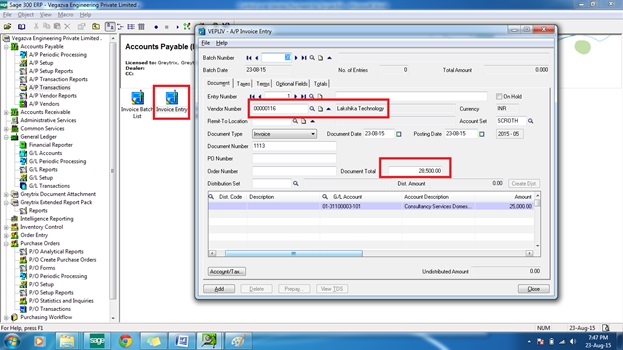 After invoice booking, when user will try to make payment of the vendor against that particular invoice, then system will show its due date and distributed amount. Please refer below screen.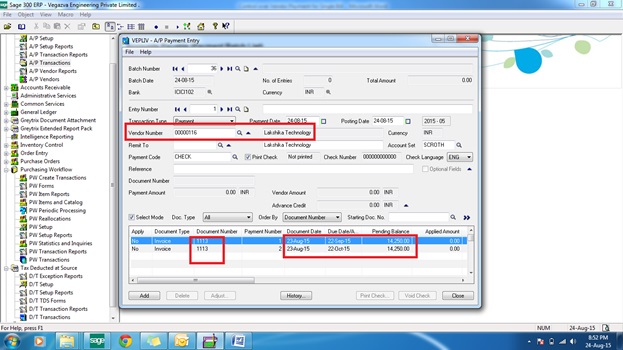 Similarly, we can manage / control over single invoice of vendor with multiple payment schedule.
Also Read:
1) Auto Execution of EXE file using Windows Scheduler in Sage 300 ERP
2) Shippable Backorders Report
3) Customized Stock Maintenance after Shipment & Invoice in Sage 300 ERP
4) Terms Code feature in Account Payable in Sage 300 ERP
5) Manage AP Vendor and Vendor group Statistics in Sage 300 ERP