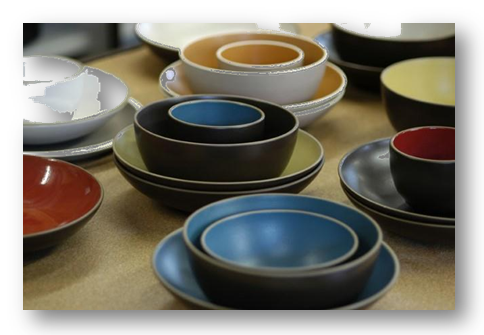 The word Ceramic comes from Greek word 'Keramikos' which means 'for pottery' / 'of pottery'. Unlike the origin of the word ceramics industry touches more than 1 aspect of our day to day lives, may it be utensils, sanitary ware, tiles, tooth implants, artwork, insulators or bad conductors for electricity ceramics are widely used.
Sage 300 ERP provides several ways to cater to ever-growing needs of the ceramics industry companies starting from Raw Material Producers or miners till end users of the Finished goods. Some of the key areas of importance for Ceramics industry businesses are reduction of Freight and Transportation costs, capturing Landed Costs, Increasing repeat customers by on time delivery and best product quality and upturn in margins by reducing the supply chain length.
Greytrix and Sage ERP / CRM
The perfect combination for clients across various industries in India
For Example, Sage 300 ERP captures various costs and expenses involved in the procurement cycle to arrive at the specific Landed cost. Apart from defining Raw Materials, we can define Non Stock Items like Road Freight, Ocean Freight, THC Charges, Seal Charges, BL Charges, Palletisation and many more. There can be Additional Costs and Expenses based on whether they add to the cost of Product or are to be kept separate as Expense.
In several locations Freight and transportation is an unorganized sector and hence it comes with all the draw backs of an unorganized sector like uncertainty of service availability, delays, drop in quality of service, sudden price rise. Due to these the freight component becomes one of the pain points for the businesses and contributes heavily to the costs of material.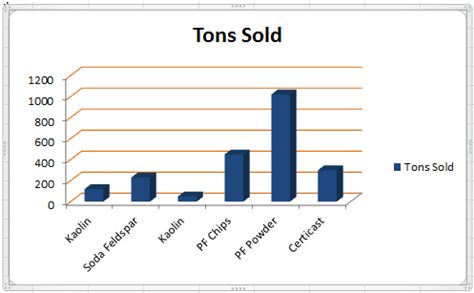 Sage 300 (Accpac) not only captures these transaction level data, but also provides the information to build reports like the 'Sales Report' here.
Our X3 Blogs: Sage ERP X3 – Tips, Tricks and Components
Another important aspect of the business is capturing Exchange Rate fluctuations and their effect on business. Due to fluctuations in exchange rates, many a times Sales Margins may plunge in local currency. This also results in affecting the Sales Person wise commissions if they are calculated in Local currency. One needs to make sure that these numbers are evaluated keeping Exchange Rate fluctuations in mind.Sage 300 ERP provides fields to store exchange rate data and also captures exchange rates at each transaction starting from Purchase Orders and Sales Orders.

Sage 300 also stores data which can be pulled out for Realization Reports which give the exact picture of sales, purchase, logistics and exchange rate variations. The report details the revenue per Metric Ton of material sold and then various expenses incurred on that 1 unit per sales. This way the customer wise, region wise and product wise profitability can be arrived at. Factors like fuel rate hikes, transport strikes and exchange rate variations contribute to these figures and it is considered while taking decisions based on the report.
This way Sage 300 ERP provides one stop solution for exhaustive needs of various businesses in Ceramics Industry for dealing in Manufacturing, Trading and Purchases or Resale in Domestic or International Markets.
Also read:
1. Order Entry Transaction flow in Sage 300 ERP
2. Purchase Order Transaction Flow in Sage 300 ERP
3. Set Print Destination in Sage 300 ERP
4. How To Add A Macro To Accpac Desktop of Sage 300 ERP
5. Drill Down to Source Transaction from GL